Description
CERMA ENGINE TREATMENT FOR DIESEL TRUCKS / SEMI / EQUIPMENT
Improve your vehicle's performance with Cerma STM-3® Engine Treatment, a premier product that cleans, restores, lubricates, and protects diesel trucks, semi, and equipment. This one-time application is simple -- add to your engine oil and go!
Benefits:
Protects new engines and revives old ones

Restores engine and transmission performance

Increases horsepower, torque, and compression

Improves fuel economy by 4.2% to 21% as tested

Reduces emission gases by 92% as tested

Stops carbon deposits and hydrogen embrittlement damage

Reduces engine vibration and noise (harmonics)

Stops cold start problems (tested to -40 degrees)

100% active ingredient and organic

Fully insured (US & foreign)

100% 90-day money-back guarantee
All information is based on 12 years of real data, not hype or dreams of a marketing group. Cerma guarantees it! Required FTC statement: your results may vary.
Cerma is proud to be the only engine treatment ever to be ETV Program Verified. Why settle for minimal lubrication protection when you can have Cerma's Advanced Lubrication Protection?
Unlike traditional engine oil additives, Cerma STM-3® does more than just coat. It penetrates your engine's internal metal parts to eliminate engine-generated destructive harmonics, noise, and vibration while increasing performance and improving gas mileage.
Cerma simultaneously cleans and protects worn parts by creating a smoother, more durable surface without changing factory tolerances. Cerma STM-3 effectively optimizes performance while reducing friction and wear.
Cerma has spent over 10 years validating every aspect of its treatment and the advanced science associated with Cerma STM-3. The application is simple -- Cerma works with its 100% active ingredient, STM-3®, applying a long-lasting Nano Silicon Carbide (SiC) matrix seal within the sub-surfaces of the engine. While you drive, Cerma penetrates the metal surfaces 1 to 6 microns deep and forms this Silicon Carbide (SiC) matrix within the metal that is lapped to a perfect mating surface on the metal as Cerma is curing within the sub-surfaces of the running assembly, engine, transmission, or anything that requires lubrication.
By reducing friction and heat, Cerma's Advanced Technology provides similar benefits as traditional lubricants but works in a completely different way. Cerma STM-3 Engine Treatment does not modify the oil in any way. Instead, it modifies the surface structure of the metal to make it act like a ceramic surface. Cerma will create a Silicon Carbide matrix within the metal surface (known for its strength, durability, smoothness, and high heat resistance properties). Silicon Carbide coatings have been used for decades in racing, industry, aviation, and nuclear propulsion. With STM-3®, a ceramic (SiC)-metal coating can now be applied to your engine, transmission, rear axle, or whatever equipment you're treating with one simple application, no special tools, and without dis-assembly. Cerma with STM-3® provides a huge cost savings, with all the benefits of a ceramic engine. Seal the Steel™ with Cerma STM-3® and enjoy the performance that professional race engine builders and aerospace engineers have known about for years, but at a fraction of the prior cost to achieve the same results.
Cerma STM-3® "Ceramic" Silicon Carbide (SiC) Metal Treatment is the best way to optimize your engine or transmission's overall performance without dis-assembly. Once you treat your engine or transmission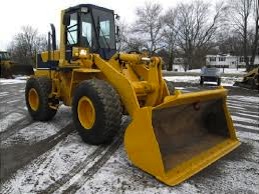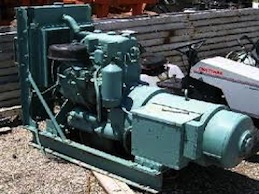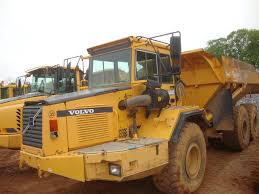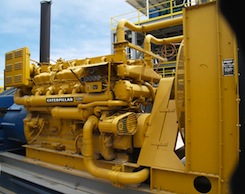 Good stuff
Does what they say it will do
Great product
I put Cerma in all of my equipment with fantastic results in engine performance and a significant increase in fuel economy. This product works as well as they say it does.
Dodge Cummins
I put this in my 2001 Dodge Cummins with 362k miles. The first thing I noticed was that the engine ran smoother. But the biggest problem it solved for me was that oil consumption dropped dramatically. From a quart every 1500 miles, to a quart every 6000+ miles. I believe it was a combination of better ring seal and the product cleaning the carbon out of the ring lands. Thanks for a great product
Thank you for your feed back